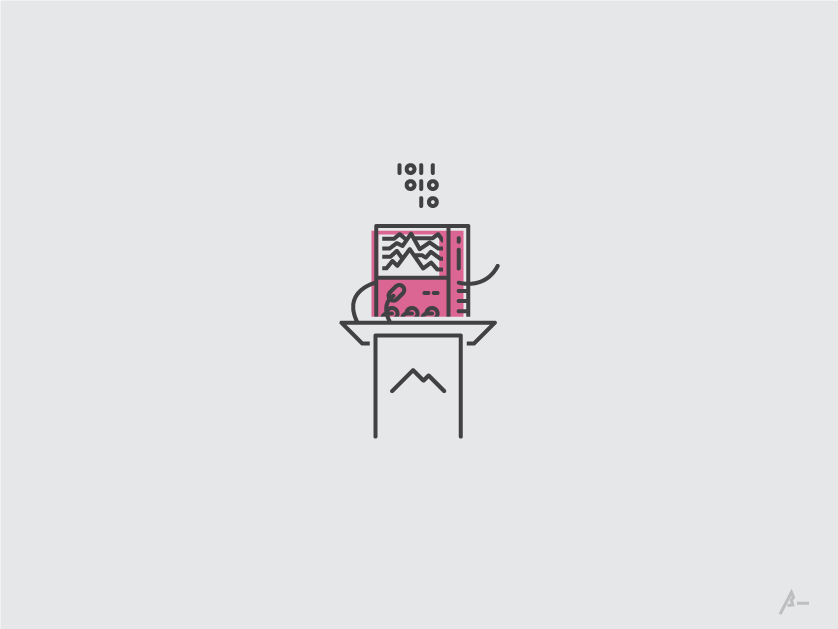 As a steward of startups, Chromedia witnesses many trends in tech development, market strategy, and growth within our local community. From our vantage point we are most excited for these Denver Startup Week events…
Monday
SEO, PPC, And Social Media — Last year, this panel had a small space and many were turned away. As you can see, the draw is even greater this year so get there early. I remember meeting Andrew Fischer of Choozle at a BoulderBeta pitch event 3 years ago when his platform was something completely different — a consumer survey platform. Now we are excited to see Choozle advance their programmatic ad-exchange platform into major markets like New York and San Francisco. Growth marketing is the first and final frontier for user adoption and retention; this panel can teach you all the basics.
Opening Party!!! — Everyone who is anyone (smart, sexy, startup nerds) will be at this party at Union Station. DenverBeta will be showcasing several new startups poised for greatness. Two of whom, Chromedia built this past summer. Be sure to check out (and possibly vote for..)
Hatch Marketing Plans — a SaaS platform that helps businesses quickly create, manage and track their marketing plans.
Orderly Health — a mobile app that helps you understand complete cost of care, including what you spend outside of your insurance company.
 [Tweet "@hatchfounder and @orderlyhealth making their @denstartupweek debut at the Opening Party. #UnionStation Come learn about their digital solutions to #marketing and #healthcare."]
Tuesday
Growing a Startup in Denver — An all too familiar topic for Chromedia, this panel will highlight stories and development pathways for several "Old Guard" startups like Artifact Uprising and Active Junky. Having sat next next to these companies from the early days of Galvanize, their growth story and recent acquisition are exemplary tales to model and repeat. If you miss this event, you can also see Artifact Uprising during our panel on Wednesday.
Conversion and Cocktails — So many ways to convert users and so many tools to capture and implement digital marketing strategies. Well we expect all the experts to be at this cocktail party to learn more. Our client Hatch Marketing Plans will be in attendance and hopefully convince Oracle Cloud Marketing to use their Beta 😉
Wednesday
How to Manage Explosive Growth — Many years ago, I met Steve Swoboda at a party and started talking about the evolving startup scene in Denver. He proceeded to tell me his tale of startup woe, stress, and house mortgages to launch his vision of an ad-exchange network. Little did I know, his company SpotXchange would become one of Colorado's fastest growing companies, #40 on Deloitte's Fast 500 list (2013), and ColoradoBiz Top Company award (2013). Before SpotX, Steve and Mike Shehan also Co-founded Booyah Advertising, who will be sitting on our panel to discuss Growth marketing tactics. Chromedia is extremely proud and grateful for the ongoing success and mentorship of Steve, SpotX, and Booyah!
Health Care is Taking Off — Digital Healthcare is going to explode in Denver and Mike Biselli and folks at Prime Health/Catalyst will lead it there. Having witnessed Mike's achievements in leading his earlier startup, MedTrip, through an acquisition, all his contemporaries at Galvanize wondered what he would do next. Well, be prepared for another breathtaking startup ecosystem soon to be delivered in RINO! Chromedia has already built one rising star DH product —Orderly Health — and is excited to build more.
The Growth Market Game — Chromedia will host this panel on Growth marketing and apply best practice applications to various sized companies: Sirvo, Artifact Uprising, and Arrow Electronics. While other panels will offer best practices, we intend to do so through applied measures — what has and has not worked. Having seen many startups launch and fail, our agency is committed to helping companies plot a winning digital marketing strategy before they even consider building a digital product.
As an organizing member of Denver's most longstanding tech meetup, I am really excited to offer founder stories of Signpost, Gusto (formerly Zenpayroll), andFareharbor. All companies have recently moved to Denver and all are reporting exponential growth, hiring between 50-2000 new employees in the next few years. Yowza!
Thursday
Startup your Startup & Talking Offline Series — Anthony Franco is known for aggressively pursuing numerous ventures at once. After founding Effective UI, one of the best digital products agency in Denver, he has moved onto inventing modular whiteboard & digital displays with MC Squares. His counterpart, Max Schmitdke, always the gregarious community socialite, executes many of his concepts. The panel and series are two startup community activities not to be missed and will showcase luminary founders from our ecosystem as they discuss the evolution of new age business.

Pivot or Persevere? — With 2 internal projects under Chromedia's belt, MEDtripand WaitKnowMore this topic hits close to home. It's maybe the most important question we've asked ourselves over the last few years. Stay true to our first vision or pivot to a hopeful success. This session is hosted by Jordan Olivero and Scott Goldie, CEO of Yooshu, the world's first custom flip-flop made on-demand. We'll hear the story of YooShu who had great initial signs of success followed by a plateau and a hard decision. We'll be barefoot and all ears.

Friday
Innovation on the Electric Grid — Yes, this topic is very different than the usual soft-tech conversations, but a great foray into a much needed and realizable technology solution — Distributed Energy Systems! As a former employee of the National Renewable Energy Lab (NREL), I am particularly excited to see how technologies are developing to shape the municipal use and distribution of energy. What is NREL working on to help private/public innovation for transmission, dispatchable fuels, efficiency for micro- and macro- energy systems? I know Spirae in Fort Collins is working on some cool solutions!
BadAss Solutions To Doing it All — Lifestyle coaching is not a common need for entrepreneurs (or is it?), but it certainly can improve their work/life balance. Kristin Darga is the "Ideal" Day Coach who helps founders and entrepreneurs cope with the myriad stresses of building a company. She also produced the Impact Founders project, a photography exhibit that portrays the real experience of entrepreneurs, which will be showcased at various locations during the week: Galvanize, Commons on Champa, and Basecamp.

Our team is excited to see all these familiar faces and meet new ones during the BEST week in Denver! Let's definitely catch up at the Closing Party to unwind.