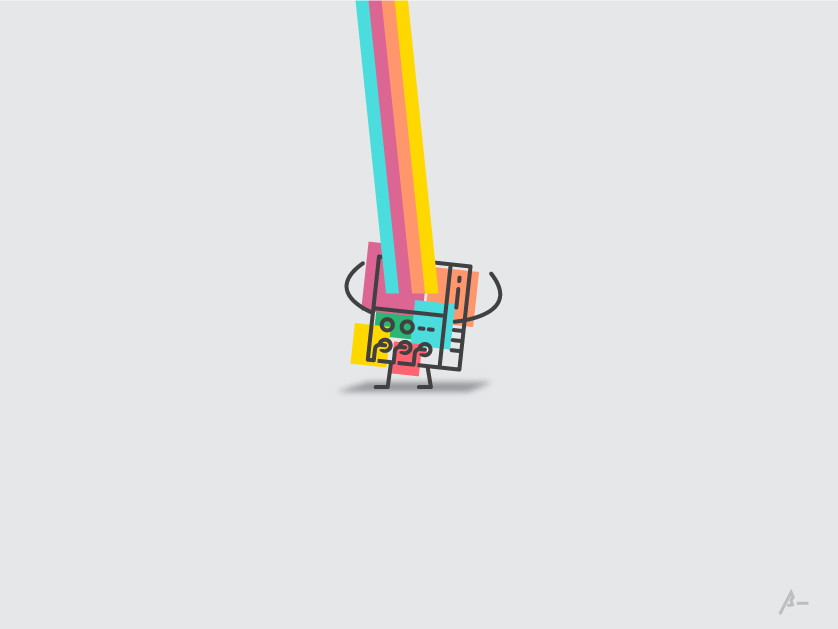 There are pills to cure anything these days, even digital marketing hacks. For traditional marketers, they need to take little "Blue Pills" to help grow their companies. Ha! For more nuanced Matrix-savvy marketers, we offer the "Red Pill" that helps describe basic truths and principles for Growth Marketing. [Tweet "An effective growth-marketing campaign can make or break a startup business."] There are an enormous number of things a new business can do to start to get their name out there, so it's difficult to determine what's most important. We've broken it down into the 10 growth marketing steps that are most effective for a startup business.
Brand Identification: An essential first step in the growth marketing process is to properly identify a brand.  Timing is very important during this step and it should be the first thing considered during the formation of a marketing plan. Everything you do beyond this point should take the brand into consideration. We live in a time where brands are equally as important as the quality of a product or service. Make sure you have a grasp on your brand.
Keyword Research: What words define your business? Many startup businesses don't consider the importance of the words used to describe the products and services they offer.  Search engines are our friends during this decisive step in growth marketing.  They can be used to determine what terminology people are using in regards to your product or service. Knowing what keywords are popular is very helpful for your company's SEO.
Social Media Forecasting: Too many businesses just randomly decided to get into social media with no concrete plan. It can be a massive time suck with very little impact if not executed correctly. Before you decide to create a Twitter, Facebook, or Instagram account, make certain you develop a strategy on what you are going to do. Social media can be very effective if done right, and no matter what industry you are starting a business in, it should probably be used. That being said, there needs to me some sort of plan in place.
Website Review: The obvious necessity of a website needs no explanation, but the strategic foundation that lives underneath is often overlooked. A website is one of the first things that a consumer visits before they interact with your company. It needs to be reviewed from three different angles including; SEO, user experience, and functionality. It's critical to formulate the ideas, experience, and structure that a website will convey, before the website is launched. However, it can still be effective to tailor an existing or freshly built website for new objectives.
Content Creation: Too often, content creation feels like a chore rather than an opportunity. While physical attributes of branding such as the layout or graphics will always be an important element, the actual content is critical. From an SEO perspective, user engagement statistics such as 'bounce rate' and 'time on site' are more important than ever. Good, engaging content that users actually enjoy and appreciate, is possibly the most vital element to effective growth marketing.
Build an SEO Foundation: As long as you've followed step 2 and done the appropriate keyword research then building an SEO foundation shouldn't be too difficult. In this phase of startup growth marketing you take the high search frequency keywords that best represent your business and figure out the best way to build them into your website. Beginning with optimized meta data and ending with tasteful keyword insertion, there are a plethora of tactics to tailor a website's content, structure, and flow.
Paid Ads Allocation: It doesn't matter if it's $20 or $2,000, all new businesses need to be participating in some sort of paid online advertising. From targeted Facebook advertisements to promoted YouTube videos; the Internet offers a landscape where you can reach a specific group of people quickly and easily. Trying to execute a growth marketing strategy without some form of paid advertisement will guarantee yourself to move at a snail's pace. Accept the fact that you might have to throw some money into Facebook or Google every once in awhile and let yourself grow.
Analytics Preparation: For better or worse, growth marketing always consists of some trial and error. If you have no methodology of how you are going to measure growth, these type of tactics can by very arbitrary and ineffective.  Whether it's website traffic, a social media following, or a specific conversion method you are tracking on your site, it's important to determine how you will measure success from your growth marketing efforts.
Process Management:  Everything mentioned above sounds great, but if there's no roadmap of how to achieve these tasks then there's a good chance they wont be executed correctly. Too many businesses think growth marketing is something that is done after a new business has been launched. The reality of this is that growth marketing is always better when it's been planned from the start.
Brand Evaluation: If you've made it as far as step 10 in your startup growth marketing strategy you are ahead of the game. However, when you start to feel that you have an organized process in place with how to grow your brand, it's time to start your brand evaluation.  Before, you created a game plan to grow your business and you should have developed a set of values that best represent your brand. It's important to make sure that all your growth-marketing efforts, no matter how big and small, are still abiding by the brand regulations previously established.
[Tweet "If you are curious about the
Red Pill
, reach out to Chromedia today!"]